Some of our most commonly prepared medications are:
---
Diltiazem, Nifedipine, Nitroglycerin (relax the anal sphincter and increase blood flow to promote healing of a fissure)
Lidocaine, Benzocaine, Tetracaine (local anesthetics that numb the skin in the affected area)
Diclofenac, Ibuprofen (pain relief)
Baclofen (relief from spasms)
Capsaicin (for anal itching)
Metronidazole (antibiotic)
We offer a wide variety of compounds to help with anorectal conditions. Often, patients have multiple complaints that need to be addressed at once. One of the advantages of compounding is that we can add several ingredients to a rectal preparation instead of the patient having to take 2 or 3 different creams or suppositories separately.
We also offer Short Chain Fatty Acid enemas and Sucralafate enemas.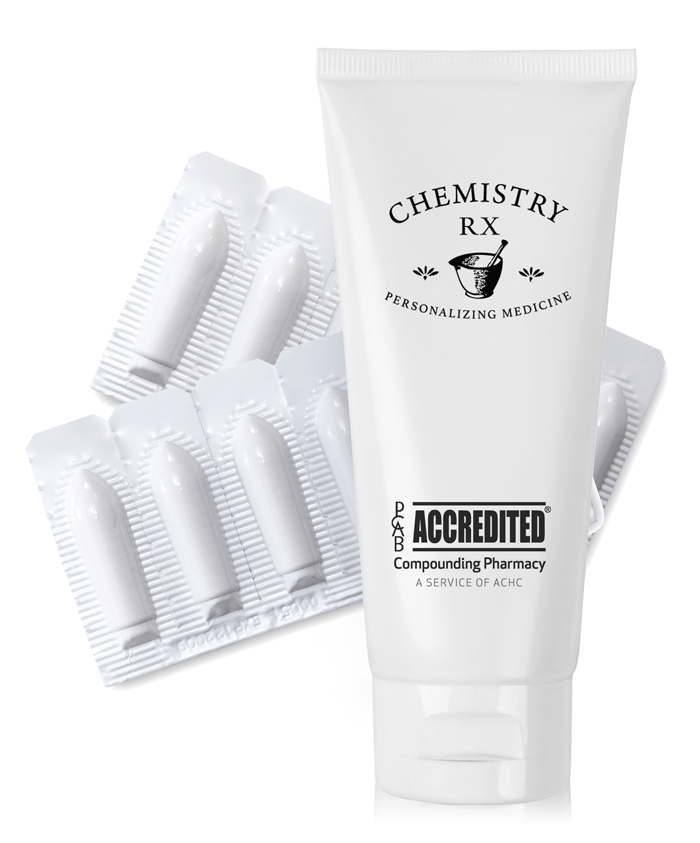 Wonderful to have a style of pharmaceutical medicine that I thought was extinct. The service harkens back to my childhood bringing pleasant memories, and after 6 months…pain relief!
–Linda
As a pharmacist and a customer, I am very impressed with your pharmacy! I enjoyed my tour of your space and I am kind of jealous!
-Julia
The people on the phone are always helpful and kind. They work well with my doctor's office. I appreciated their calls and working with us and our insurance very much! Excellent job!
–George
A prescription from a licensed practitioner is required for compounded medications. © Chemistry Rx.   Privacy Policy. The content and photographs on this website are copyrighted or licensed material and may not be downloaded for other than personal use. Retransmission, republication, reproduction or any other use of the content or photographs is prohibited. All materials herein are copyrighted – 2016-2017. All Rights Reserved.